Sustainability
 

elliott footwear seeks to provide the highest quality and climate-positive footwear alongside or ahead of industry leaders. How do we dare make this claim? At elliott, our team has worked tirelessly to research and ensure the use of the latest technology and most effective climate action solutions. We want to challenge the status quo and change the footwear industry for good, applying state of the art solutions and fabrics to deliver vegan, recycled and climate-positive footwear.

Greenhouse gases have far-ranging environmental and health effects, every pair of elliotts combats harmful emissions so you make a climate change.
With each pair of elliotts, we offset 1 metric tonne of co2 emissions, we went for a measurable metric to keep us accountable. In partnership with CHOOOSE, we're able to counteract five times the emissions generated from the manufacture of a single pair.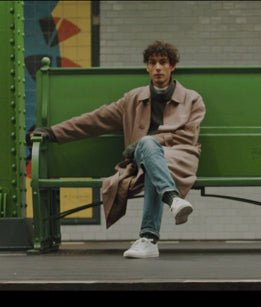 elliott footwear sustainability ambition We believe that our main responsibility is to create desirable items that our consumers value and can enjoy for a long time. As a result, the starting point of our sustainability ambition is that we want to be proud of our products - how they look, their quality and how they are made and used and recycled after use. Our sustainability ambition is divided into three key areas 'Our products', 'Our suppliers' and 'Our operations'. In our annual sustainability report, we describe actions, targets and results in these three areas. elliott footwear Sustainability Report —>
Our products Design high-quality products made for long term usage with carefully considered materials and techniques
Our operations Be a responsible employer that considers the ethical and environmental impact of our operational activities. Since 2018, we have been a member of the organisation UNFCCC by United Nation. They support us in our work to monitor and improve labour conditions at the factories where our products are made. Next steps are our Fair Wear Foundation accreditation, (FWF). FWF does a 'Brand Performance Check' where our performance is evaluated and graded. The outcomes are summarised in the FWF brand performance check report. If you have any further questions on our sustainability activities, please don't hesitate to contact us by email: sustainability@elliottfootwear.com
Elliott footwear is born carbon neutral in our operations and across the supply chain, taking into account for all the Greenhouse Gas (GHG) emissions we generate. We are increasing our sustainability efforts to prevent, reduce and restore and offsetting 5x the remaining emissions and supporting the protection and restoration of critically important forests around the world
Closed-loop: Reduce, Re-use, Recycle
elliott footwear recycle-bin is a sustainable system. We actively encourage all our customers to recycle their elliotts at their end of life. In return we offer 15% on your next pairs of elliots. Contact us by email: sustainability@elliottfootwear.com for more info on how to recycle your elliotts.
Reducing emissions from deforestation and forest degradation (REDD+) is a mechanism developed by the UNFCCC. It creates a financial value for the carbon stored in forests and goes beyond deforestation and forest degradation and includes the role of conservation, sustainable management of forests and enhancement of forest carbon stocks.


Global StrikeWe shut down all eCommerce activities during the week of climate strike